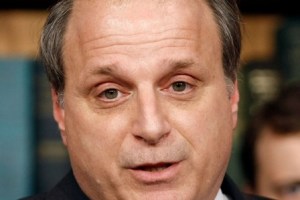 Joe Racalto, the chief of staff to former Congressman Eric Massa, was paid $40,000 dollars the day before Mr. Massa resigned, according to Politico.
"It was money owed to him for campaign services," Mr. Racalto's lawyer reportedly said. "It was a deferred payment. He worked on the transition team."
In the weeks since Mr. Massa's resignation, questions have arisen about what Mr. Racalto knew about staff complaints, and why the complaints weren't reported sooner, but his attorney said Mr. Racalto is not under any ethics investigation.