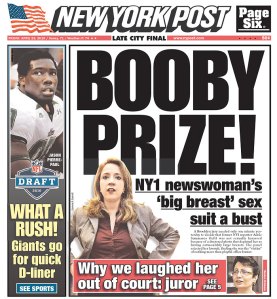 Chuck Schumer recounts his chat with Michael Bloomberg on Wednesday. "He said, 'I don't want to get in a fight with this' and I said 'neither do I,' but you have to tell me — I may agree, I may disagree — which parts of this bill are good in your opinion, and which are detrimental to New York."
Bloomberg explains the kind of reforms he'd like to see for Wall Street.
The Post runs Bloomberg's comments in response to Obama's speech.
Paul Krugman says Obama's reform of Wall Street "should hurt the bankers."
Obama, two years later.
Dick Ravitch tells Albany not to expect federal money.
Michael Mulgrew warns Craig Johnson: "Be careful."
The exchange took place at a hearing about charter schools.
The Daily News trashes the hearing. "The testimony, if you can call it that, was so one-sided and irrationally nonsensical that the proceedings amounted to an attempt to create public policy by raging non sequiturs."
Mike Arcuri hasn't announced his re-election bid, but an aide used a "mikearcurio2010" email address to announce an endorsement.
Michael Grimm and Michael McMahon trade barbs over Goldman Sachs donations.
Matt Doheny picks up support in Oswego and Fulton for his primary against Doug Hoffman.

Victor Kovner trashes New York courts.
Electeds go on diets.
Some lawmakers really don't like Chris Collins.
Patients at Soundview talk.
Hello Lorretta Lynch.
And NY1 is cleared of wrongdoing.