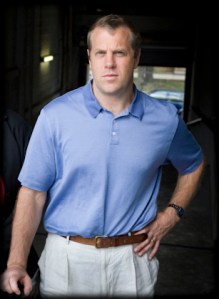 When he interviewed to be the editor of D.C.'s new local news site–started by Allbritton Communications, the owners of Politico (which you may have heard about)–former Washington City Paper editor Erik Wemple said he "didn't even go there" in discussing what it would be called.
"I knew that was a touchy subject," he told his own publication at the time.
But after he got the job, he had to go there–into a land of perpetual discontent and taken URLs–according to the explanation on the paper's new site, which has now settled on a name: TBD.
TBD.com describes a process filled with a lot of near-misses.
In a mixture of humor and frustration, Editor Erik Wemple began signing his emails, "Editor, TBD.com."

Before long, we realized Erik had stumbled upon the perfect name for our site.
It functions on multiple levels:
Traditional journalism says you answer the five W's in a story: Who? What? When? Where? Why? We'll answer them, but perhaps a couple at a time, with the rest TBD.
And:
So our name is our commitment to be determined in every respect: determined to report news that's important to our community; determined to develop a prosperous business model; determined to engage the community in our stories; determined.
Our own Felix Gillette, who used to work for him, tweets that it's vintage Wemple to do things a little different.