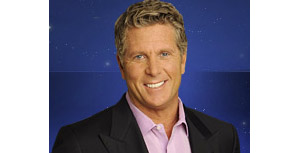 Just a few weeks after pulling David Shuster off the air, MSNBC president Phil Griffin has now pulled Mr. Shuster's temporary fill-in, Donny Deutsch, off the air as well.
Chris Ariens of TV Newser reports that the move was made following yesterday's 3 p.m. show, during which Mr. Deutsch did a segment about anger in the media that included a clip lumping MSNBC anchor Keith Olbermann in with the likes of Rush Limbaugh, Bill O'Reilly and Glenn Beck. During the follow-up discussion, guest Hugh Hewitt accused MSNBC's Ed Schultz and Mr. Olbermann of being two of the worst offenders in terms of spreading anger on the airwaves.
The New York Times, citing multiple sources, reports that Mr. Olbermann played a pivotal role in removing Mr. Deutsch from the afternoon lineup. Mr. Olbermann has subsequently denied having a hand in the move.
Mediaite's Steve Krakauer writes that it "appears when you want to criticize Keith Olbermann you have to do so without using his name or image, as Morning Joe has down to a science."