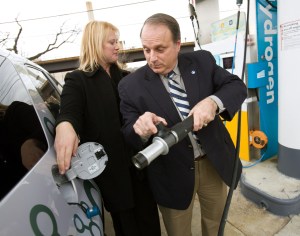 It's not just the House ethics committee investigating Eric Massa, reports the Washington Post:
The FBI and Justice Department prosecutors appear to be focusing their preliminary inquiry on large payments Massa's campaign made last month to his top aide and to renew the lease for the congressman's personal car — within days of his announcement he would not seek reelection.
Federal prosecutors served a former Massa staffer with a Justice Department request to preserve all his phone records, e-mail and BlackBerry accounts and other documents relating to Massa's campaign and congressional office.
Mr. Massa has said the payment was forged.