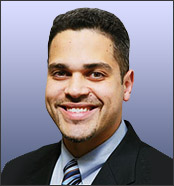 Among those Newark City Council people filing their own campaign reports with the state Election Law Enforsement Commission this week, North Ward Councilman Anibal Ramos proved the powerhouse in fundraising ability.
A member of the North Ward Democratic Organization and an acolyte of Steve Adubato's, Ramos reported raising $456,211, with $216,583 cash on-hand.
That's in addition to the money the rumored future council president and mayoral candidate can receive as a member of the ten-candidate Booker Team, which includes the mayor and all nine city council incumbents.
It is unlikely that Ramos will dip into the team funds, as he's up against negligible opposition in his ward; and those monies will go toward the mayor and those council candidates in legitimate dogfights, such as South Ward Councilman Oscar James II, the at-large candidates, and maybe Central Ward Councilman Charles Bell.
East Ward Councilman Augusto Amador was not far behind Ramos in terms of overall money raised.
He reported $398,775 – cash that drained down to $52,357 to close the quarter as Amador battles businessman Peter Pantoliano.
Pantoliano reported $76,713 raised, dropped to $916 in his quarterly report with less than four weeks until Election Day.
Veteran At-Large Councilman Luis Quintana filed his own fundraising totals separate from the Booker Team. Quintana raised $67,730 and reported a closing balance of $49,888.