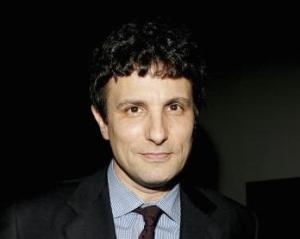 David Remnick is on tour–setting the hotel alarm early and drinking lots of coffee, we presume–in order to build up his new book The Bridge in a few big cities across the country.
Yesterday, he was in D.C., where the New Yorker will host a party the night before the White House Correspondents' Association dinner–a rare foray into the capital's nightlife that Mr. Remnick explained was put together by the business side, which would like to have more of a presence in D.C. "I think we're going to have human sacrifices; it's going to be awesome," he told Politico.
Only joking, of course, but Mr. Remnick had killing on the brain. Asked about the WHCA's emcee, lonely Jay Leno, Mr. Remnick said:
"It might be funnier if it's [David] Letterman, but Jay Leno will be OK," he said. "I'm sure he'll kill."
Surely.
>PREVIOUSLY: Remnick, Uncovered