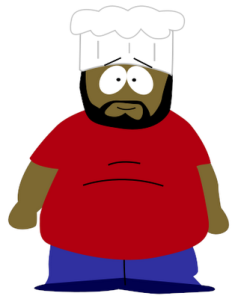 Doug Herzog, the head of MTV Networks Entertainment, credits Comedy Central president Michele Ganeless with that network's duckling-to-swan transformation from repository for syndicated sitcoms and stand-up acts to a hallowed home for envelope-pushing original content. In the trade magazine Broadcasting & Cable, Mr. Herzog even calls her "one of the key architects of Comedy Central."
Which is fitting considering the Brooklyn native's recent condo purchase at the Harrison, the Romanesque-revival-style dual-tower development designed by one of New York City's key architects, Robert A.M. Stern.
According to city records, Ms. Ganeless bought the four-bedroom, 3.5-bathroom apartment for $4,448,979. On the corner of Amsterdam and 76th Street, the luxury residence boasts an in-house 35,000-square-foot Equinox Fitness Club with a resident-only fitness lounge, where Ms. Galanes may exchange a sweaty hello with chess czar Gary Kasparov or CNN financial soothsayer Ali Velshi, fellow Harrison owners. An avid marathoner, Ms. Ganeless is also two blocks away from Central Park, convenient for her fatigued, once-a-year Tavern on the Green finishes. Other less cardiovascular-minded amenities include a rooftop sun terrace, an entertainment lounge with adjacent landscaped garden, a children's playroom and a 24-hour attended on-site garage.
Promoted in 2007 from senior vice president to president of the Viacom subsidiary, Ms. Ganeless was charged with bolstering and expanding the Comedy Central brand, both through new programming and an aggressive online campaign. She succeeded. Ranked eighth in Fast Company's 2009 list of the 100 most creative people in business, Ms. Ganeless had been key in launching such seminal shows as South Park and The Daily Show. (Comedy Central spokesperson Steve Albani relayed to The Observer via email, "As I expected, Michele has declined the opportunity to speak to you about her apartment purchase." The Harrison's developer, the prolific Related Companies, also would not comment.)
The staircase-shaped floor plan of her new condo neatly tucks the four bedrooms into 2,398 square feet and still manages to flaunt matching walk-in closets in the master bedroom. The handsome eat-in kitchen, which has quartzite countertops, custom-designed Sapele wood cabinetry and "state of the art" appliances, provides the perfect place should one wish to consume Chef's chocolate salty balls.
cmalle@observer.com