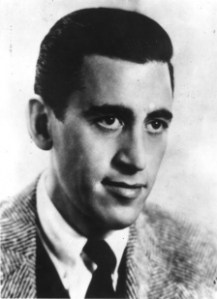 In this week's New York, Roger Lathbury recounts the story of how he almost published Hapworth 16, 1924–J.D. Salinger's final book.
After years of correspondence and months spent laboring over Salinger's eccentric specifications ("the highest grade of buckram bookbinding fabric" and plenty of space between lines so that "Seymour could breathe"), the Washington Post and The New York Times caught wind of the deal, and Salinger got cold feet.
Is Lathbury bitter? Resentful? No, no. He understands his own deficiency has inevitably ruined everything:
Some people, when they hear this story, blame Salinger for backing down after going this far, but I find this unfair. Such people want J. D. Salinger to be someone other than J. D. Salinger. Nor is the problem the Washington Post. I know where the blame lies. After thinking I could do right by a man I admired, I let him down.
That will teach you to try to please J.D. Salinger, fool.