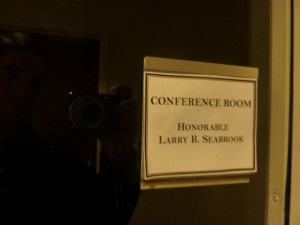 Larry Seabrook has a conference room.
This sign is hanging up on the 17th floor of 250 Broadway, which shows that, in addition to his legislative office, the troubled Councilman from the Bronx is also getting a conference room.
Seabrookwas charged with defrauding the public and trying to get reimbursed for, among other things, a $177 bagel. Seabrook has maintained his innocence and refused to step down.