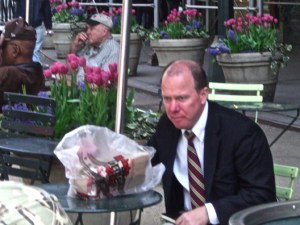 Behold! New York Times restaurant critic Sam Sifton eats the KFC "Double Down," a feat of sandwich innovation in which slabs of fried chicken serve as bun!
Eater staged a comprehensive stakeout of Manhattan KFC locations, and managed to covertly document the meal.
Sifton appears contemplative–daunted, perhaps, by the task before him.