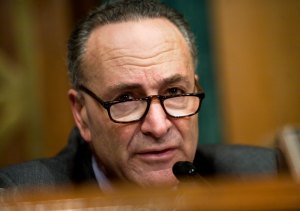 Several top senators will hit the Sunday shows this morning, but not Chuck Schumer.
Christopher Dodd and Richard Shelby–the ranking members on the banking committee–will square off on Meet The Press, while Sherrod Brown and Bob Corker debate the bill on This Week. Saxby Chambliss and Bob Menendez will be on CNN's State of the Union.
But New York's senior senator won't be on any of them, much to some people's chagrin.