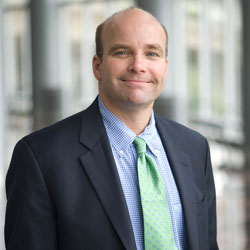 Yesterday,
The New York Times
published
Mark Leibovich's profile of the peculiar Politico columnist Mike Allen. For seemingly months, there had been rumors that
The
Times
was working on a big critical piece about Politico. From the get-go yesterday, it was clear that this was not it. No take-down here.
That revelation left some observers disappointed, and led critics to promptly begin whacking The Times for not fulfilling their expectations of a simple and easily digested smack-down of Politico.
There's nothing wrong with pining for a critical dissection of Politico. We'd all be guilty of that. But in the midst of their unsatisfied blood lust yesterday, some critics failed to notice that Mr. Leibovich had delivered an exceptional profile–a hilariously written and meticulously reported portrait of an oddball political writer at the height of his powers.
Leading the rush to judgment was Jason Linkins of the Huffington Post, who
critiqued the piece
(using that not-particularly-creative headline formula, "We read such and such, so you don't have to").
From the get-go, Mr. Linkins adopted the pose of a dutifully bored, knowing reader, splitting the critique into three sections, "Things You Already Knew," "Things That Maybe You Didn't Already Know," and "Things That Are… What's The Term I'm Looking For? Oh, Yes. 'Vaguely Disturbing.'"
What's vaguely disturbing about Mr. Linkins' item is not the critique itself, which is fairly dull, but his gall in lifting so much of Mr. Leibovich's supposedly unremarkable story, verbatim, in a long series of embedded and block quotes. By our count, Mr. Linkins' item republishes 982 of Mr. Leibovich's supposedly humdrum words. Nine hundred and eighty-two!
That's like saying you've never tasted such a bland pie while proceeding to gobble up a first, second, third, fourth slice. At a certain point, one's greediness undermines one's outward pose of disinterest.
Mr. Linkins is able to lift so much of Mr. Leibovich's piece because the article is terrifically reported and brimming with telling details and insightful anecdotes about Mr. Allen's strange life and the manic institution he works for.
What's lost in Mr. Linkins' hasty and ungrateful rearrangement of Mr. Leibovich's reporting is the careful craftsmanship that went into the original piece–a story that starts slow and carefully builds one detail at a time until you get to the jarring moment of personal revelation about Mr. Allen's character.
But enough. Ignore the snap judgments. Read
the profile
.