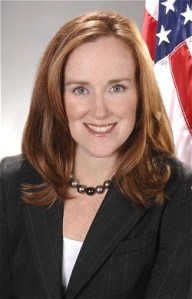 11 a.m. Charlie Rangel, Greg Meeks, Nydia Velazquez, Christine Quinn and others celebrate the passage of health care reform on the steps of City Hall.
11 a.m. Michael Bloomberg announces free tax preparation services, at 795 Lexington Avenue in Brooklyn.
12:30 p.m. Bloomberg encourages New Yorkers to return their Census forms, at Pedestrian Plaza in Brooklyn.
1 p.m. Eric Adams promotes the Census at Utica Avenue and Eastern Parkway in Brooklyn.
2 p.m. Diane Savino and Felix Ortiz host a Census Day Event at 7th Avenue and 43rd Street in Brooklyn.
5 p.m. Bloomberg talks with Wolf Blitzer about the Census on CNN.
5 p.m. David Paterson attends the Chinese Consolidated Benevolent Association Reception at 49 Mott Street.
5:30 p.m. 32BJ/NYC Doormen host a meeting at The Sheraton.
6 p.m. The Mayor of Port-au-Prince, Haiti, visits City Hall.
7 p.m. AG candidate Kathleen Rice chats with DL21C at 47 East 29th Street.
7 p.m. Bloomberg has dinner with winners of the NYC BIgApps Competition at the Black Horse Pub in Brooklyn.
7 p.m. Shirley Huntley has a town hall meeting at 109-04 160th Street in Queens.