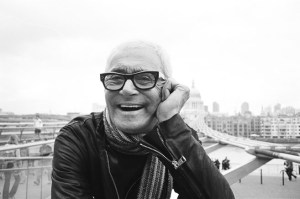 To give you a sense of how big the Tribeca Film Festival has become, look no further than opening night. During the first year of the festival, in 2002, About a Boy—the small-minded Nick Hornby adaptation starring Hugh Grant—kicked things off; this year, it's Shrek Forever After, the fourth film in DreamWorks Animation's billion-dollar franchise.
What a difference eight years makes.
But lest you think Tribeca has gone the way of popcorn-munchers: 132 films from 38 countries will be shown over the 12-day festival, with subjects ranging from the economic meltdown to Guantánamo Bay to September 11 to marital infidelities to Vidal Sassoon (pictured). Overwhelmed yet? Don't be. Here are the films to keep an eye on.