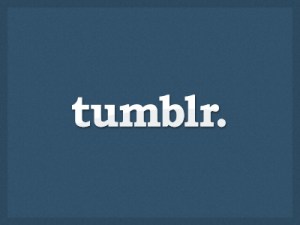 Union Square Ventures and Spark Capital have invested another $5 million in David Karp's ad-free short-form-blogging business Tumblr, reports Peter Kafka.
More from All Things D:
Three-year-old Tumblr doesn't charge its 4.5 million users for the service. It doesn't sell advertising on the page views they generate. And it's only now beginning to generate "meaningful" revenue, says founder David Karp.
In the meantime, Mr. Karp graces the cover of this week's New York magazine, and recently used Tumblr to spotlight a pretty righteous poster of George Clinton water skiing on dolphins.