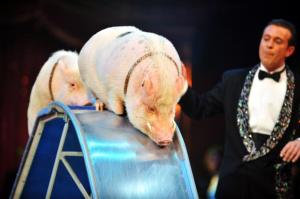 The Times' Web site released some data about that pesky feature that brings up a definition when you double-click on a word.
Apparently, thousands of people find this feature helpful, and use it to discover words they didn't know—instead of just being annoyed that you idly double-clicked on something as a matter of habit.
For instance, many Times readers don't know the word "swine," which comes in 31st on the list. But "swine" had the lowest look-ups per use—eight for each of the 250 times the paper used it. The most perplexing per use? "Saturnine."
The data also proves: "Schadenfreude" was, in fact, way overused.