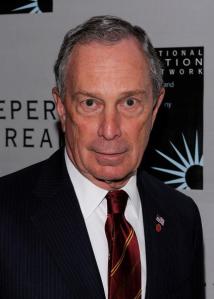 Mayor Bloomberg seemed a little perturbed yesterday when the press informed him that the president was coming to Cooper Union on Thursday.
"Well, I just saw on the blogs that he was coming, so I haven't talked to anybody in the White House," Mr. Bloomberg said at a morning press conference.
But it might just be a function of how the mayor stays so closely on top of the internet. On CNN this morning, Mr. Bloomberg said it was understandable he hadn't been notified since the announcement had only been made five minutes before he faced the press.
The White House agreed.
"Sometimes reporters find out about things before every notification call is made," explained White House Press Secretary Robert Gibbs, according to Ben Smith. "I know he's a very plugged-in mayor and reads a lot of blogs, so he's obviously on top of things."