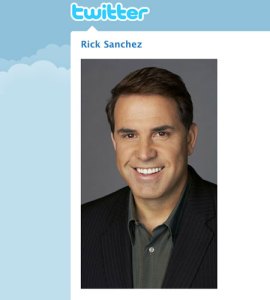 On Tuesday morning, CNN executives gathered in a theater inside the Time Warner Center to throw their annual presentation for advertisers.
In recent weeks, there has been a flood of articles and columns calling attention to CNN's struggles in primetime. And you can bet that, behind the scenes, the sales representatives at CNN's rivals have been hard at work trying to gobble up some of CNN's market share, in part, by arguing to the advertising community that it no longer makes sense to pay a premium for airtime on a network that is no longer even close to the top in primetime ratings.
CNN executives, on Tuesday morning, seemed to downplay the importance of primetime, suggesting that the critics were missing the big picture.
What's a better way to gauge a network's impact?
Throughout the course of the morning, CNN executives tossed out various measures of how CNN was reaching more news consumers on more platforms than any of its rivals–including on Twitter!
During the network's digital presentation, KC Estenson, CNN.com's senior vice president and general manager, stood on stage in front of a jumbo bar graph touting CNN's Twitter dominance over Fox News and MSNBC.
According to the graph, CNN has a total of 10.2 million Twitter followers vs. MSNBC's 6.89 million vs. Fox News' 1.05 million.
"CNN is one of the most followed if not the most followed brand on Twitter," said Mr. Estenson.