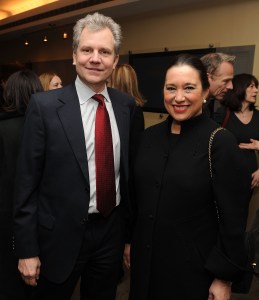 Even as media budgets dried up in 2009, some executive pay packages soared.
CBS C.E.O. Leslie Moonves' pay ($43 million) doubled between 2008 and 2009 and Viacom C.E.O. Phillip P. Dauman ($34 million) saw a 22 percent jump.
The New York Times reports that while the paper's own C.E.O. Janet Robinson and Chairman Arthur Sulzberger both took home more in 2009 than the year before, News Corp.'s Rupert Murdoch and Roger Ailes both took cuts.
At The New York Times, Janet L. Robinson, the chief executive, was paid $4.9 million in 2009, 26 percent more than the year before, and Arthur Sulzberger Jr., the chairman, made $4.8 million, an 171 percent increase.
Both Rupert Murdoch and Roger Ailes at the News Corporation had declines in pay, 40 percent for Mr. Murdoch – to about $18 million – and 21 percent for Mr. Ailes, the head of Fox News, who was paid $14.6 million.
And now that Yahoo is officially a media company, Carol Bartz is making her corner-office colleagues feel poor.