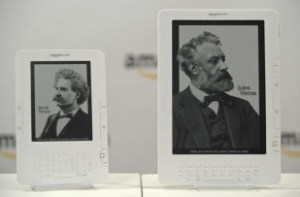 The jig is up: no more will free books top Amazon's Kindle bestseller list.
Publishers Weekly reports today that the site will start running a separate list for free titles:
After Amazon splits its lists, writers may soon find more competition-and potentially less payoff-for getting to the top of the free downloads list. Then again, maybe not. Getting to the top of any heap, author Brandilyn Collins told Rich in the Times, is a good thing. "When you push to No. 1 of any bestseller list, than it itself seems to beget publicity."
The switch will happen in the near future, although not yet–in "a few weeks," a rep told PW.