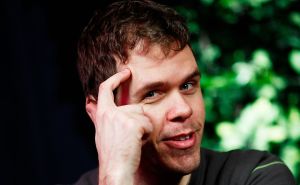 Avid Life Media, owner of sites like HotorNot.com, has teamed up with two gossip bloggers, Zack Taylor and Nik Richie, to make an offer on Mario Lavandeira's gossip site PerezHilton.com for $20 million, according to Gawker's Hamilton Nolan.
Mr. Taylor and Mr. Richie might use traffic to Mr. Lavandeira's site to boost the launch of a new collaboration that they are planning. Mr. Nolan speculates that the offer may just be a stunt to get attention for their new site.
Mr. Lavandeira has not indicated that his site is for sale or said how much he thinks it is currently worth. $20 million might be too low.
Mr. Lavandeira's involvement with the site after the buyout also remains unclear.