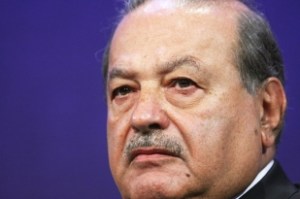 Jon Meacham said he had two voicemails from billionaires on Wednesday afternoon, following the announcement that his magazine was for sale.
Carlos Slim Helú, the richest man in the world, was not one of those billionaires, but he did pay a visit to Newsweek's Hudson Street offices on Wednesday afternoon to get a lay of the land, according to Keith Kelly.
Mr. Slim is also doubling his 7% stake in The New York Times.
The expanded investment in the Times makes Slim its largest independent shareholder, after the previous biggest shareholder, Phil Falcone's hedge fund Harbinger Capital, sold 4.75 million shares last month.
The terms of Mr. Slim's $250 million loan to the company allow him to buy up to 18% of The New York Times Co.'s common stock.
UPDATE: An aide to Mr. Slim denied to Reuters both that he is looking to increase his share in The New York Times and purchase Newsweek.
Previously: What's Carlos Slim Up To?>