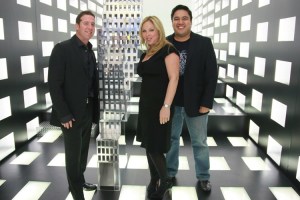 Wilbur Gonzalez, the broker who has catered to stars like Helen Hunt and Courtney Love — and who marketed sky-high condo developments like One Madison Park — has a history of failure to pay taxes, according to the Wall Street Journal, and that history may have played a role in his recent departure from Brown Harris Stevens:
[Mr. Gonzalez] failed to file state tax returns for three years or pay state and city taxes on more than $2 million in income, court records show.

…

[S]everal people familiar with his departure from Brown Harris Stevens said he was asked to leave several weeks earlier, after the New York secretary of state's office notified the firm that it was conducting a review of Mr. Gonzalez's conduct. The secretary of state's office licenses brokers and sales agents in New York.

Mr. Gonzalez admitted evading taxes in a plea agreement on file in State Supreme Court in Manhattan. He pled guilty to felony tax evasion and two related misdemeanors in September, 2009, and faced a maximum sentence of between 1¼ and four years in prison.

But after he paid more than $393,000 in back taxes, interest and penalties, he was permitted to withdraw the felony guilty plea in January, under the terms of the plea agreement, according to Manhattan district attorney's office.
Mr. Gonzalez left Brown Harris Stevens for his former employer, Prudential Douglas Elliman. More here.
drubinstein@observer.com