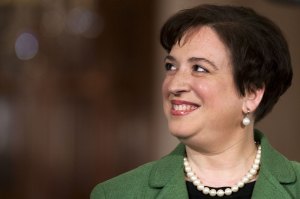 The immediate hits coming out of New York in response to the official announcement of Elena Kagan's nomination to the Supreme Court is uniformly positive. So far.
Kagan's roots in New York are deep. She was a press secretary to Liz Holtzman, who, after a career in Congress and as Brooklyn DA, is contemplating a run for attorney general.
It was on Holtzman's 1980 race for Senate that she crossed paths with Scott Stringer, the current Manhattan borough president.
City Council Speaker Christine Quinn noted that Kagan "is also an open supporter of the repeal of 'Don't Ask Don't Tell.'"
Senator Chuck Schumer called her an "experienced legal leader."