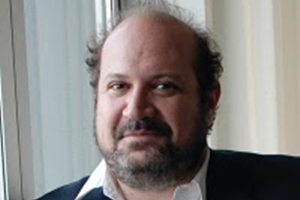 Sam Lipsyte's recent novel The Ask has been almost universally praised by critics. Over the weekend A.O. Scott wrote in The New York Times that the author sums up "the formative experiences of his generation in a voice seemingly characteristic of that overeducated, insecure demographic cohort, who came of age in the late '80s and early '90s." With all that, you'd think Mr. Lipsyte would be a shoo-in for the New Yorker's 20-Under-40 fiction issue.
One problem though: Mr. Lipsyte is not under 40. In fact, he is 41. And as such, he is part of a group of writers who were not far enough along in their careers to be seriously considered last time the New Yorker did a list like this in 1999, and are now just a year or two over the limit for the 2010 edition.
New Yorker editor David Remnick was bummed when he learned that Mr. Lipsyte was ineligible.
"I just read Sam Lipsyte, and I think that novel's terrific," he said. "I just think he's got something that I hadn't seen 25 times before. And that was one where—I don't know how old Sam Lipsyte is now, but … in any event he's not eligible this year."
Don't think it's some tragedy for Mr. Lipsyte's career that the timing worked out this way, though, Mr. Remnick said. "You have to realize—this is not the most important thing in the world. Inevitably what's most important is that really fine writers get read and this is just one way for us to do that."
Mr. Lipsyte responded in an email: "I wish the good people at the New Yorker would have taken into account the fact that I feel thirty-nine, tops."