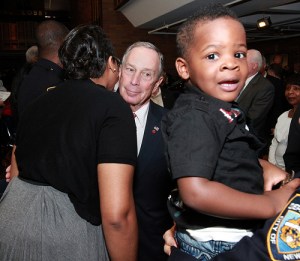 Veilkind sees Levy's avenue: "[I]t might be possible for some party delegates to vote in favor of their preferred candidate, but vote to authorize Levy's appearance in a primary should he get 25 percent of the weighted vote for designation."
Pataki ducks a Cuomo question.
Search city employee salaries [.pdf].
Bloomberg vs everyone named Brown.
More on WFP & Maloney.
Johnson has a PSA.
Labor wins against Christie.
Schneiderman says he's against the status quo.
Fossella, lonely on FaceBook.
Candidate Spitzer = Candidate Grasso.
DeSpirito doesn't know if Donovan "exists."
And there were some mixed emotions at Bloomberg's NYPD event.