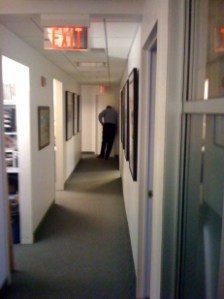 Ever since Harper's publisher John R. MacArthur told his staff "Come to me!" the magazine's editors have started to leave two-by-two.
Senior editors Bill Wasik and Luke Mitchell are the latest staffers to leave the magazine, according to The Times.
The pair of departures follows the ouster of editor Roger Hodge in February, and the exit of the magazine's Web editor and a senior editor in March. That leaves only one senior editor, according to The Times.