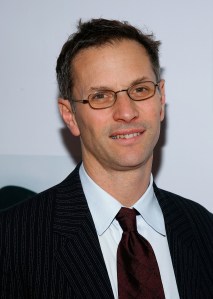 New York magazine has filled two important positions on the masthead, bumping senior editor Jon Steinberg into the role of Strategist editor and hiring Ashlea Halpern, late of Time Out, to serve as fashion editor for the magazine's web site, according to WWD.
Ms. Halpern will oversee the The Cut, New York's fashion blog, and the magazine's fashion week coverage online.
New York is still without an online managing editor after Jessica Coen returned to Gawker Media as executive editor of Jezebel at the beginning of March.
Online editorial director Ben Williams has been covering the managing editor's responsibilities with help from senior editor Aileen Gallagher and entertainment editor Josh Wolk, one staffer told The Observer.