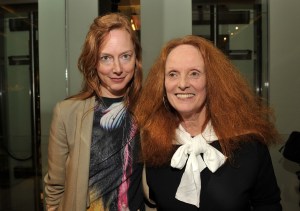 Anne Christensen, director of women's fashion for T magazine, will most likely be the magazine's next editor, according to WWD.
T has been without an editor since Stefano Tonchi left for W more than a month ago, and The Times has yet to make an official announcement about a replacement.
It's noteworthy that The Times is making an internal hire. Sally Singer, who was considered a top candidate, apparently turned down the post to stay at Vogue. Among other things, The Times could not match a cushy Conde Nast salary, in WWD's reading.
The paper of record has other things to offer, of course, including its own staffers. Last week when we talked to Mr. Tonchi, who has brought several T alumni with him to W, he said, "The New York Times is like the best school in the world."