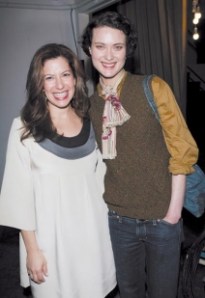 Former Domino editor Deborah Needleman told The Observer in March that she is working on the launch of a home-decorating and shopping web site with Huffington Post chairman Ken Lerer.
It will no doubt come as good news then that her now-defunct Condé Nast title finished first in a Magazine Industry Newsletter poll of "most missed" magazines.
"So nice if you have to be gone, not to be forgotten also!" Ms. Needleman told MIN online.
Ms. Needleman wrote in an email to The Observer that her new undertaking will have a "Domino-like sensibility."