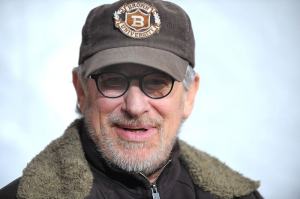 Last year, Steven Spielberg's DreamWorks invited a group of banks and investors to hear the studio's pitch for money. The meeting, which was held in a movie theater inside his Amblin Entertainment compound, came amid the global credit crisis. So, despite being hosted by the greatest filmmaker in Hollywood, an insider recounted to me, the gathering had more than a few unfamiliar faces and some empty chairs. In the end, DreamWorks raised money from an Indian conglomerate, but considerably less than it originally sought. And Mr. Spielberg had had to dip briefly into his own considerable coffers to finance some of the company's projects during the interregnum, thereby violating Hollywood's cardinal rule about never playing with your own money.
At the time, the big line around a nervous Hollywood was that financing was so tight that "even Spielberg couldn't get funded." But the bigger story was what had happened to DreamWorks in the 15 years since its founders-Mr. Spielberg, Jeffrey Katzenberg and David Geffen-had beamed from the cover of Time magazine and promised to change the entertainment world, with tentacles in film, TV, video games, music and its own state-of-the-art studio lot. An answer comes now in the form of The Men Who Would be King, a book by Nicole LaPorte, an L.A.-based writer for the Daily Beast and a onetime Variety scribe.
None of the principals at the company would speak to Ms. LaPorte for her book. But in a town where access means so much, she nevertheless plodded determinedly ahead. In some ways, the book is better and dishier for it. Her narrative is a frothy case study of how the creation of three incredibly successful men was arguably a failure-yet the principals themselves always did better individually and did manage to make some great movies along the way (Saving Private Ryan, American Beauty and Gladiator are three films that get a lot of play in the story). Ms. LaPorte shows how the DreamWorks dream was impossible pretty much from the get-go, and got even wonkier when it tried to branch into areas like the short-lived dot-com start-up Pop.com, which, she writes, might better have been called "Implode.com." Ultimately, she told me over an iced tea, her book is about "the art of the sell" as practiced by three of the town's greats.
A decade or so after the original DreamWorks vision of a diversified and independent studio faltered, Mr. Katzenberg split off to run DreamWorks Animation, a separate public company; Mr. Spielberg and DreamWorks' live-action business was sold to Paramount, part of Sumner Redstone's Viacom. Although each of the trio was paid $175 million for the $33 million they each sank into the original DreamWorks-in addition to what they continued to own in the animation company-Mr. Geffen and Mr. Spielberg chafed against their new partners and had a horrible case of sellers' remorse.
Indeed, Ms. LaPorte finalized her book deal on the day DreamWorks announced that it was essentially divorcing from Paramount. It turned out that under the moguls-only deal Mr. Geffen struck with Viacom, they could leave and take the name, which is exactly what they've done, although now Mr. Geffen has bowed out, and Mr. Spielberg's "DreamWorks 3.0" is run with studio veteran Stacey Snider.
When I met with Ms. LaPorte, we spoke mostly of Mr. Spielberg, of whom I'm an unabashed fan. Taking nothing away from the successes of K and G, Mr. Spielberg has sent more chills down the spine and tears down the faces of moviegoers than probably anyone in history-in Mr. Katzenberg's words, he is a "national treasure." Ms. LaPorte believes that the DreamWorks odyssey did throw Mr. Spielberg somewhat off his game as a director. While the last Indiana Jones movie and War of the Worlds were box office giants, and Munich was worthy and well told, it has been a while since Mr. Spielberg really pushed his creative envelope.
Which is why it will be exciting to see what he cooks up at the new DreamWorks. As The Men Who Would Be King shows, he's been on a corporate ride that was at times as wild as one of the chase scenes in his films. But now it is finally behind him.
rsiklos@observer.com