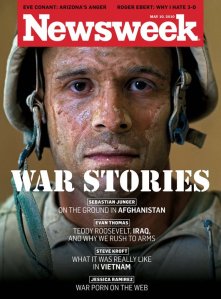 We wondered why The Washington Post Company had decided to move Newsweek out of the Tribeca office that the title moved into only a year ago and here's why: The magazine is up for sale.
Newsweek has been part of the Washington Post Company since 1961. Allen and Company will help Donald Graham make the sale.
It appears that Newsweek's redesign and reorientation (a slicker look for a smaller audience) that was introduced last year by Jon Meacham has not done enough to save it from crushing losses.
Donald Graham, in a statement, said the magazine "might be a better fit elsewhere."