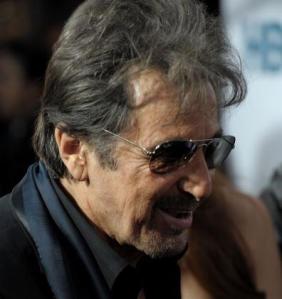 The guy who runs Social Security is also an arresting poet.
Smutsmith Zane gets into self-publishing.
Al Pacino goes to Borough Park to study Jews, supposedly for a role, but he's played Shylock before so maybe he just felt like being creepy.
The New York Times examines stoner cuisine.
M.T.A. dumping Goldman.
London's 2012 mascots are terrible, as they always are.
St. Ann's gets a new headmaster.
Björk pays a visit to Marina Abramovic.
With whom will Anthony Bourdain be angry in his new book?
It was the worst week for album sales since 1991.
The Apthorp saga continues!