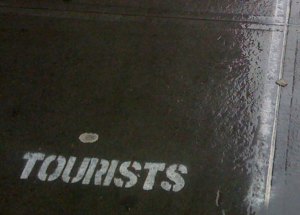 Bloomberg likes the tourist lane.
James Gandolfini calls Glenn Beck "Satan" to his face.
New chef for the Waverly.
Pee Wee Herman is coming to Broadway.
Moscovites dislike axe-murder junction.
LiLo on the LaMb.
Sen. Ben Nelson has never used an ATM.
Commercial banking lost fewer jobs in the recession than any other sector.