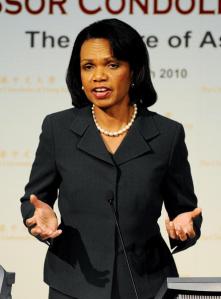 Daily Beast writer Condoleeza Rice really loves the WNBA.
The BBC on Gordon Brown's legacy.
The Brooklyn Museum is selling off New York's architectural ghosts.
Mario Batali chats with the Harvard Business Review.
Postwar and contemporary art hits the big time at auction.
Choire Sicha's PR Do Not Call List.
Elena Kagan's thesis proves she is a socialist.
Social Network Study: Popular Kids Get Sick Faster.
Charlie Kaufmann working on Kung Fu Panda 2.
Newsweek writer to see, first hand, just how straight Glee is.
Well now that's just eerie.