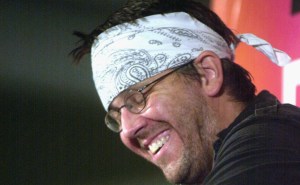 Marc Jacobs had a hair transplant.
Sam Sifton Mad Libs.
Peace between the hipsters and Hasids?
Columbia University Press will publish David Foster Wallace's undergraduate thesis.
Jezebel liveblogged Sex and the City 2.
Leibowitz money manager arrested.
Bill Nye on how the "top kill" is working
Restaurant grading out, maybe.
Marine gets tatoo of Palin on his ass.
Ebay (and $5,000) pries open the doors at Rao's.
Nannies, maids could get (state mandated) vacations.