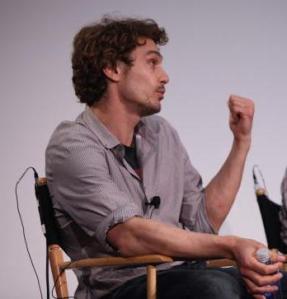 James Franco recently unveiled his thesis project–in film, so we're talking NYU, not Columbia.
What was it like?
A source tells noted purveyor of facts Life & Style:
It pretty much had no plot and featured men in clown masks, men in dog masks, and shots of male genitalia urinating. I think everyone was shocked by how much male nudity there was.
Expect some gender theory in that Yale course load.
[Via Jezebel]