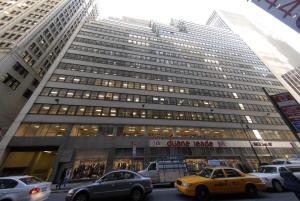 Law firm Molod Spitz & DeSantis signed a 12,500-square-foot lease for the 21st floor of 1430 Broadway. The company is currently on the ninth floor of 104 West 40th Street.
Evan Margolin of Studley represented the tenant.
"This is a great move for Molod Spitz & DeSantis," Mr. Margolin said. "Not only will the firm improve the quality of its office space featuring panoramic city views, but the economics we secured will provide the firm with significant occupancy cost savings over the term of the new lease."
Newmark Knight Frank's Kenneth Kronstadt and Rick Kramer represented the landlord. The building is owned and managed by members of the Steinberg and Pokoik families in partnership with members of the Gural and Levy families, according to a July 2009 release from Newmark.