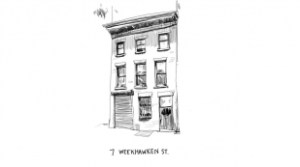 Neil Bender, one-time disputed heir to a real estate fortune that encompasses more than 100 properties in Greenwich Village, is disputed no longer.
On Tuesday, a court struck down an appeal by Mr. Bender's sister and nephew that challenged his right to inherit the estate from his uncle, William Gottlieb. The news was first reported in the Wall Street Journal:
A long-running family feud over a vast portfolio of Manhattan property moved closer to resolution on Tuesday when a New York court ruled that Neil Bender is fit to run William Gottlieb's billion-dollar estate.

The appellate court ruling cleared a major legal obstacle that some brokers say may have kept Mr. Bender and his father, Irving Bender, from developing blocks of prime real estate in the West Village and the Meatpacking District that brokers have valued at up to $1 billion.
The case, brought by Neil Bender's sister and her son, pushed a private, often bitter family squabble into the public spotlight. In the suit, his sister, Cheryl Dier, alleged that Mr. Bender was unfit to run the estate's property portfolio. Her son submitted as evidence drunken-driving convictions and Internal Revenue Service tax liens against Mr. Bender. In court filings, Mr. Bender said Ms. Dier was "spiteful" for being left out of the family inheritance.

"Today's unanimous decision by the Appellate Court is an important victory for the estate of William Gottlieb," a spokeswoman for the Benders, Lin-Hua Wu, said in a statement.

Ms. Dier, who represented herself in court, could not be reached for comment.
Mr. Bender, something of an unpopular figure in Greenwich Village, was profiled in The Observer in January.
drubinstein@observer.com