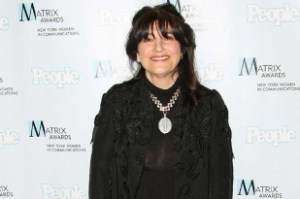 In January 2009, a Condé Nast publisher spoke with The Observer about how the company should split resources between Bon Appetit and Gourmet.
"As companies across all industries streamline redundancies, you've got Bon Ap and Gourmet, and which has the stronger name? Gourmet, clearly," the publisher said. "As a brand you want Gourmet. It's got Ruth Reichl, it's edited in New York. Bon Ap is in L.A.—it's never really reflected the Condé Nast culture."
Well, six months after Si Newhouse ignored that advice and chose Bon Ap and closed Gourmet, The Times is questioning that decision.
Bon Appetit, faced with the intimidating task of becoming the Condé Nast food book, set the bar pretty low for itself. The magazine only promised advertisers a 200,000 bump in circulation, even though Gourmet had five times as many subscriptions, all of which were transferred automatically to Bon Appetit following the close.
Bon Appetit's ad pages haven't picked up all of Gourmet's business either, taking on only five additional pages of advertising in the first quarter. Gourmet had over 106 ad pages in its last quarter.
Where did 101 ad pages go? Carol Smith, vice president and publishing director for Bon Appetit, said that the transition has been "healthy" and she will be announcing plans for the Gourmet brand soon. But that's a promise we've been hearing from Conde Nast for six months now.
Meanwhile "Lower-end food magazines" are thriving, according to The Times.
While their ad pages are generally up, their bigger boasting rights are on the circulation side. Food Network Magazine's first official issue (after two test issues) was just a year ago, in June-July 2009, when the magazine's guaranteed circulation was 400,000. The magazine, owned by Hearst, has since raised it twice, and will soon increase it to 1.25 million, or the combined guaranteed circulation of Saveur and Food & Wine.

Every Day With Rachael Ray's circulation is 1.79 million, Taste of Home, 3.2 million, and Cooking Light, 1.78 million, the magazines said in their most recent audit bureau filings, suggesting the wide appeal of these publications.