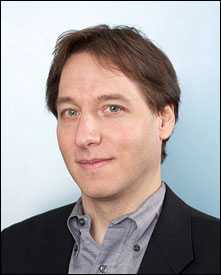 "You're not giving these away?" asked a hopeful young woman from an educational publishing company.
"Well," replied publisher and editor in chief Jonathan Karp, "who are you?"
He handed over the desired books—on the condition that she recommend them to everyone.
Karp said that there was a "wonderful randomness" to the scene at BEA. Also, he added, between the crowds and the venue and the constant rush, it was "as close to athletics" as the publishing world gets.
"A photographer almost punched me out," he reported.