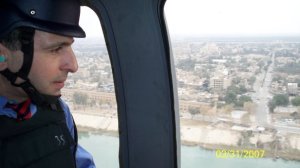 Representative Michael Arcuri is being targeted by the NRCC, because "now he can't even decide if he wants to run for re-election." It's a theme that some, like Liz, have been focusing on.
Arcuri angered the left by not voting in favor of the health care reform legislation, and could be an interesting test for how far some advocates will go in sacrificing Democrats who stray from key priorities.
I left a message with Arcuri's campaign and will update with a response.