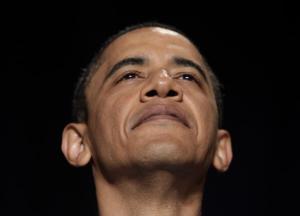 Before his speech to the Business Council this morning, President Obama took a few minutes to talk about the arrest of a suspect in the Times Square bombing.
"New Yorkers have reminded us again how to live with our heads held high," he said. The president said he had spoken personally to several of the citizens and law enforcement officers who helped avert the attack. "As Americans and as a nation, we will not be terrorized. We will not cower in fear," he said.
And the president promised: "Justice will be done."
Mr. Obama segued to business through the idea of expanding American prosperity as the country emerges from a recession.
"What has happened is not just an economic problem, it's a human tragedy," he said.
Mr. Obama–who continues to be accused of socialism by Tea Party protesters and others–stressed that what has guided him over the last two years is a fundamental belief in free markets. "I want America's financial sector to continue to be the most trusted and the most respected in the world," he said–adding that maintaining that status requires the type of financial reform that's currently working its way through Congress.
"The storm is receding and the skies are brightening," Mr. Obama said.