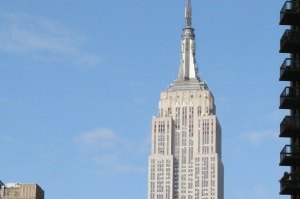 Empire State Building
Noven Pharmaceuticals has signed a 25,346-square-foot lease, taking the entire 37th floor of the Empire State Building at 350 Fifth Avenue. The company will leave the Chrysler Building.
The starting rent is in the mid-$30s per square foot.
Landlord Malkin Holdings, controlled by the handsome Tony Malkin, has spent around $500,000 on capital improvements and on reorganizing the landmark tower to accommodate larger tenants. Historically, the building had many smaller tenants, but now has around 300 different tenants, down from 800.
The New York Post had news of the lease on May 18.