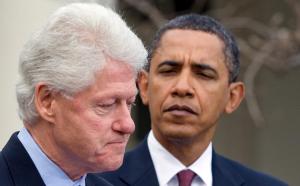 Tomorrow night—after his swing through Buffalo to view the city's struggling economy—President Obama will join most of the city's Congressional delegation (along with House Speaker Nancy Pelosi) in Manhattan, for a glitzy, $15,000-per plate fund-raiser at the St. Regis Hotel.
Meanwhile, former president Bill Clinton will be having his own fund-raiser-—not for his wife, though he's raising money for her too—but for state Democrats who are trying to hang on to the Senate in Albany. Apparently, that's slightly less appealing: Tickets are only $1,000.
"I guess you could say people will have to make a choice," Eric Blakenbaker, a spokesman for the New York DSCC told City Hall News.