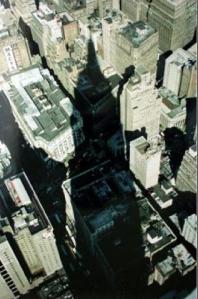 On the same day that one Times real estate reporter wrote that the office market appears to have bottomed out, another argued pretty much the exact opposite.
Thanks to the phenomenon known as shadow space, which The Observer wrote about in 2008, the oft-cited Manhattan vacancy rate—a key measure of the health of the office market—may well be artifically low.
As The Times explains it:
According to the research firm CoStar Group, nearly 18 million square feet of unoccupied office space in Manhattan has not been factored into the market's vacancy rate. This so-called shadow space consists of individual desks as well as entire floors that are empty after layoffs and consolidations. Because these vacant areas are not for rent, they are not recorded anywhere and so are hard to pinpoint.

As the economy improves and employment picks up, tenants will spend the next several years backfilling these shadow spaces before venturing into the leasing market. That will postpone a rise in commercial rents and drive down building values.
More here.
drubinstein@observer.com