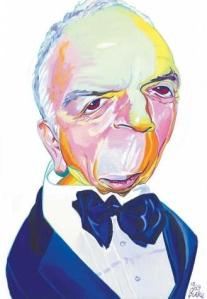 Si Newhouse is considering moving Condé Nast from Times Square to One World Trade Center, according to The New York Times:
According to real estate executives who requested anonymity because the talks are secret, the publisher would take up as much as one million square feet in what is planned to be the country's tallest office tower, a symbolic 1,776 feet at its top.

So far, the only tenants are government offices and a Chinese real estate company. Condé Nast, which established Times Square as a hip and resurgent area when it moved into 4 Times Square in 1999, would be a whole different matter, bringing its particular cachet downtown.
Mr. Newhouse has been antsy to leave Times Square for a while now. In 2007, he signed a deal with his current landlord at 4 Times Square, Douglas Durst, to relocate to a new building Mr. Durst was hoping to erect at 33rd Street and 11th Avenue. That never came to pass.
More here.
drubinstein@observer.com