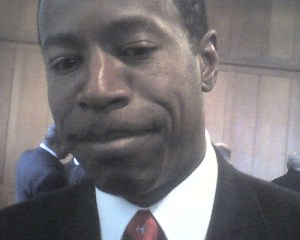 City Hall News captured this great line from Malcolm Smith saying Democrats "are going to draw the lines so that Republicans will be in oblivion in the state of New York for the next 20 years."
Not the kind of cynical political strategery that one really wants to get caught saying.
Smith tried clarifying his remarks, saying, "If we just draw in squares, it'll happen. It's not a matter of doing it purposefully."
But Ed Koch, the former mayor whose new reform group just got an anti-gerrymandering pledge by all four gubernatorial candidates, attacked Smith's remarks. In an email to me, Koch, through a spokesman, said Smith's quotes were "foolish" and something "he will regret."
"There is no question but that New York is overwhelmingly Democrat in political affiliation, so engaging in gerrymandering is not only unnecessary but unconscionable," Koch said.
The state GOP spokesman, Alex Carey, emailed to say, "Senator Smith is oblivious to the fact that he just gave New Yorkers yet another reason to vote Republican for the Senate this November. All three top Democratic Senate Leaders – Smith, Espada, and Sampson – are now all under investigation for corruption and have made a mockery out of our government while violating the public's trust.