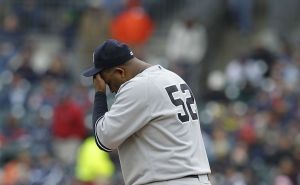 Yesterday a Yahoo sports blog reported that Yankees Stadium wouldn't allow fans to enter with iPads, after reading the story of one Red Sox fan who was turned away at the gate because she tried to enter with an iPad.
She hid the gadget under her jacket, returned to the gates and found her way inside the stadium without a problem.
"I bring it to Fenway all the time and they don't care," she posted on a message board.
The Associated Press checked into the story yesterday evening and found that it is official Yankees policy to prevent fans from entering with iPads under the same rule that bans laptops, citing safety and security concerns.
The AP item also noted that Yankees Stadium is high-tech compared with other Major League Baseball stadiums. Each Yankee has a computer screen in his locker.
The facilities may not be as nice at Citi Field but, like Fenway, fans are free to enjoy their iPads all they like inside. There is now a score-keeping app from ESPN.
The Observer made several inquiries yesterday afternoon to the Yankees Press Office, which said it was speaking exclusively with the Associated Press.